Once upon a time when summer days were longer, friends were dearer and attention spans existed, Dental Records dabbled in the fine art of the fine artist. There were, in that land far far away, individuals who, living quite outside the singular Dental Records mind, provided bulk to the Dental Records diet of inbred pathos. Individuals with dreams and a collective aspiration, which, not unlike our own, allowed us all to graze in wonder at the promise of this new day.

Two of these are mentioned here, the fruits of whose labors are still available, by special order, in physical form.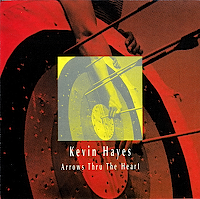 Kevin Hayes writes scores for film and television, adverts, and also plays a slick bass. But little known in the day, he also writes songs and sings them! Here is his debut solo outing, 4 songs plus the tid-bit we forced onto the end of it all. In the end he relocated to L.A., grew a tan and we lost touch. Kevin! Are you out there?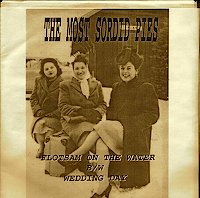 Headed by Shawn Stabley and Tim Archer, TMSP recorded a single single on Dental Records. Two songs out of the three presented, 'Flotsam On The Water' and 'Wedding Day' were summarily etched in vinyl and bored through with a big hole.